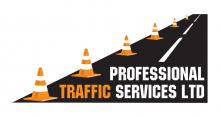 Trevor Power
Hamilton, New Zealand
Professional Traffic Services Ltd. Director
Professional Traffic Services Ltd has been using RapidPlan since April 2013. Our company submits Traffic Management plans for approval to NZTA & Local Councils on behalf of contractors.
We find RapidPlan very user friendly and fast to work with when drawing plans. The maps and information are within the RapidPlan program. Since we started using RapidPlan the timeframes have been shortened when drawing our Traffic Management Plans. I would highly recommend the RapidPlan program.

Danielle Hauser
Melbourne, Australia
AllRoads Traffic Solutions Managing Director
RapidPlan is Amazing, it has proven to be an extremely valuable resource for our company, it helps us submit compliant traffic plans faster than other plan programs.
Rapid Plan is a unique program that can cater to any job site requirement & is so flexible and easy to use, their support has always been very helpful. I have seen RapidPlan evolve over the years & it has truly become a great program!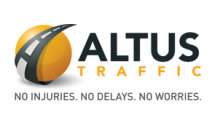 Matt Hitchcock
Colorado, USA
Altus Traffic National Planning Manager
Invarion RapidPlan has extremely simplified the process of creating a professional TCP. Before I started using RapidPlan, a very simple TCP would take hours whereas now I can create a great looking plan in minutes!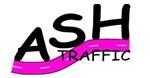 Cat Clethero
Perth, Australia
Ash Traffic Owner
I have been using Rapid since it was first launched on the market over 10 years ago - In all that time, no other program that has come onto the market has matched RapidPlan in performance, and credibility.
It still is, in spite of upgrades and development tweaks, the easiest program in our industry to use. Its back-end support is brilliant - and as this software is written specifically for road plans - Invarion knows the industry I work in - if I have to talk to a technician, which isn't often, they already know what I am trying to achieve. They get it.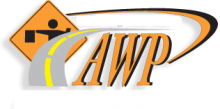 Eric A. Hulme
Ohio, USA
Area Wide Protective Director of Compliance
AWP has continued to utilize RapidPlan since adding it to our toolbox in 2008 because it allows our design team to produce detailed, clear plan sets for permitting and easy to understand plans for our field operations.

Tracy Wynnyk
British Columbiia, Canada
BC Ministry of Transportation Safety Advisor
I am thoroughly enjoying the program, which is easy to learn and use. I have created a number of templates and find the program is beneficial for developing both basic and complex traffic control layouts.

LHB Inc. Engineer
RapidPlan is an industry must have tool for developing clear and concise traffic control plans. Having the MUTCD Typical Application Diagrams built in to the program allows users to quickly adapt the necessary control devices to a site specific location. With a click of a button, states' MUTCD Supplemental Signage is loaded directly into your sign inventory allowing designers the flexibility of easily developing traffic plans for projects across the country without having to search and recreate state signs. In addition to traffic control plans, RapidPlan is an invaluable tool for displaying workspace limits and project dimensions for public display and permitting approval. It provides companies another tool for communicating with project stakeholders and the public.

Sarah Stechler
Heathfield, UK
Kier MG Ltd. Traffic Management
I have been using RapidPlan for approximately 2 years now. I had no training on how to use this software and am purely self taught. I find it very simple and easy to use and being able to customise the toolbar to suit my needs cuts down design time. Being able to create plans in house has cut down our out goings dramatically as Traffic Management plans can be very costly. The software enables me to produce Traffic Management designs to a high standard in a very short amount of time and ease which enables me to supply plans to our client at a reduced rate.
I use the software for a variety of plans from quick reactive jobs to major schemes to display not only the TM but the works areas, safety zones and running lanes enabling our client to visualise the site with ease. I would highly recommend this software to anyone who is considering purchasing a design product.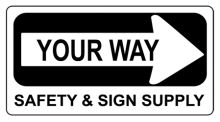 Heather J. Piferr
Colorado, USA
Your Way Safety & Sign Supply Director
RapidPlan is an awesome program. It is very user friendly. It is easy to train other people to run the program. The options are abundant, and the final products are very professional. I have used other programs in the past and this is by far superior to them. The support staff is great, if i run into a problem or have questions they have me back on track in record time. I recommend RapidPlan to everyone.

Marianne Broderick
Eastleigh, UK
Blaze Construction Ltd. Civil Engineer/Surveyor
We have now been using RapidPlan for several years and are really happy with it. In fact, I'd go so far as to say that it's the best traffic management package we have used. Our Clients and Local Authorities continue to be impressed with the professional layout of our plans and I'm always proud to put my name to any piece of work I've produced with RapidPlan.